Kathryn: Professional Bellydance Artist:
Performer, Teacher and Choreographer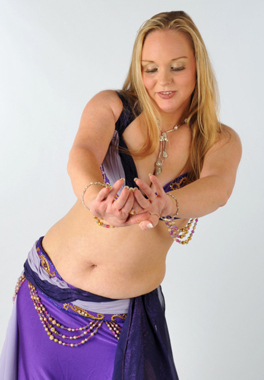 Kathryn is a versatile and expressive performer who loves improvising to live music, captivating her audience with her sensuous and dynamic style. She also enjoys choreographing for soloists or group performances.

Kathryn believes authenticity and good technique are of the utmost importance. Her versatile artistic and entertaining performances are suitable for all the family and encompass her favourite Baladi, Classical Egyptian, Modern Egyptian and Belly Dance Fusion. Skilled in the use of props Kathryn can incorporate veil work, fan veils, Isis wings and stick
for variety and entertainment.
Please note: Kathryn does not perform for male only audiences
http://www.youtube.com/kathrynbellydance
Each event is unique, performances are tailor made to make your special event a memorable one!
Please supply information about your event:
- Your name and contact details
- The nature of your event
- Venue, Date and Time that you require Kathryn to perform
- Music system e.g DJ, sound system, none etc
- Brief details about the dance floor or stage area
---
In addition Kathryn is also a qualified Yoga teacher.
2016 - RYT 200hrs Yoga Teacher
2014 - Hatha Yoga Teacher (BSY)
Memberships
Dance UK Member
PPL Music Licence
Public Liability Insurance
 
---
© Egyptian Bellydance 2018